Marine Safety Area
Due to marine safety accidents, casualties and property damages are to occur. In particular a lot of people are interested in marine safety due to increasing trend of marine safety accidents. In addition the proportion occupied by the global marine industry has been significantly higher due to the development of marine technology and also the opportunity to utilize the sea has been gradually increasing.
This allows us to offer products of safety and convenience during marine activities to our customers by introducing POSEIDON A.W.G.S(Anti-Wave Gyro Stabilizer) and constant R & D activities.
· POSEIDON is a system which is reducing rolling of a ship by using principle of precession (Gyroscope)
· This system can be applied to leisure boat, marine vessel, warship, liner, etc. by excellent effect of rolling reduction in driving and standing condition of ship.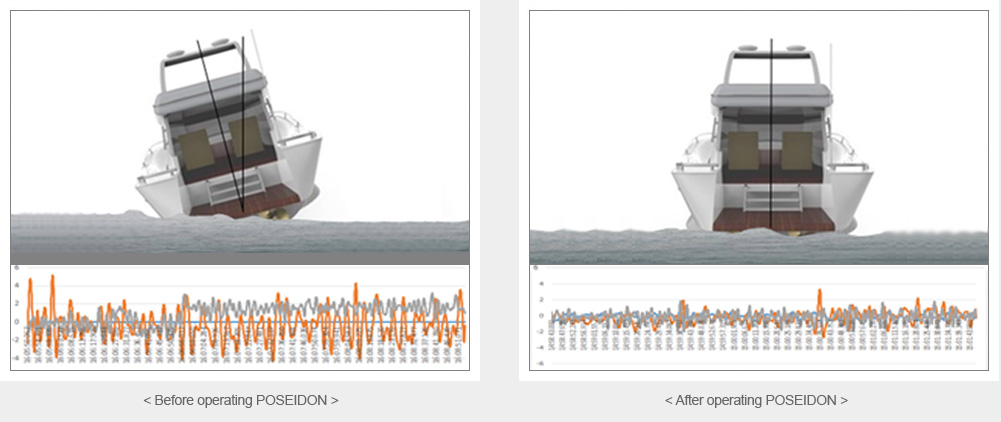 2 Application Field Of POSEIDON A.W.G.S (Anti-Wave Gyro Stabilizer)